Numerous online poker websites and mobile applications are available worldwide, providing a wide range of exciting games to cater to players of diverse backgrounds and preferences. The options are abundant, with various versions available in different formats and accessible anytime, day or night.
In the realm of online poker, there is always an active game taking place. However, it is crucial to ascertain how many poker platforms can be considered legitimate and reputable choices for discerning players.
What exactly defines a legitimate online poker site, and why is it important? In this discussion, we will explore the distinguishing characteristics that separate trustworthy poker sites from those that may unknowingly expose players to higher risks.
Photo by Pexels
Licensing is Very Important
The majority of poker sites worldwide need proper licensing and regulation in their jurisdictions. Local laws often restrict foreign gambling websites' activities, limiting players' legal options. The absence of legal access to poker has caused tensions between policymakers and the poker community, with prohibition proving ineffective.
Regulation plays a crucial role in safeguarding players from potential risks. It ensures that games are conducted with integrity by verifying essential aspects such as the randomness of shuffling algorithms, the encryption of hole cards, and the segregation of funds. These measures are necessary for creating a secure and fair experience for players at online poker tables.
Obtaining a local license is a significant advantage for a gambling website. Although it may frustrate customers due to the limited number of legal operators, it serves as a guarantee that reputable sites comply with local regulatory standards. When you play poker online, where proper oversight in a site is lacking, the absence of regulation has exposed players' bankrolls to operator misconduct, insolvency, and unexpected legal changes.
Does the website have realistic poker bonuses?
When it comes to poker bonuses, the saying "if it sounds too good to be true, it probably is" holds. While reputable operators offer excellent bonuses, it's essential to be cautious if a lesser-known operator promises unrealistic massive rewards. It's advisable to question such offers.
Skepticism should also be applied to wagering requirements and other bonus terms and conditions. While we may hope to receive a no-deposit welcome bonus of $1,000 with a 100x wagering requirement, the likelihood of obtaining such a bonus is slim. Take the time to read the fine print of a premium and assess its realism based on the site's reputation.
Safe and secure banking methods
Ensuring the safe and secure transfer of funds is a top priority for players on real money poker sites. A reputable poker site or casino will offer a variety of secure banking methods to facilitate transactions. Typically, these include debit cards, credit cards, and e-wallets. Avoiding sites that offer unfamiliar ways or involve questionable third parties is advisable.
Additionally, any poker site that requests you to send a check or cash via mail should be avoided.
Opting for a crypto poker site is wise if you prioritize enhanced security. Blockchain technology provides an additional layer of protection, minimizing the risk of losing your money due to fraudulent activities.
When it comes to payment methods or choosing a casino, it is essential to exercise caution and trust your instincts. If you have doubts or uncertainties, seeking alternatives instilling confidence and assurance is best.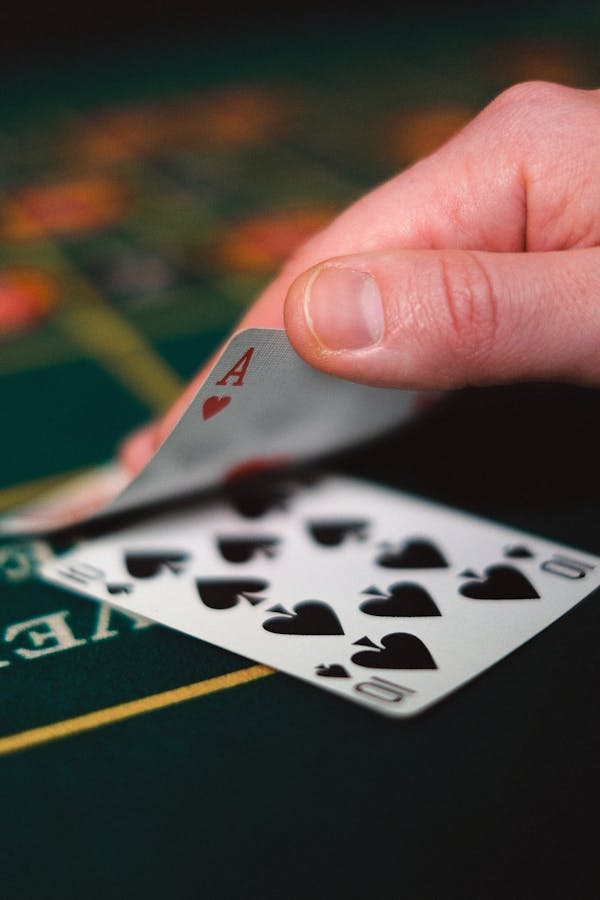 Photo by Pexels
What do Other Poker Players think?
Checking customer reviews is essential when considering an online casino. Legitimate casinos encourage players to leave feedback, while illicit ones often avoid player reviews.
However, it's important to note that not all reviews are authentic, as some illegal casinos post fake positive reviews to attract players. To ensure the reviews are genuine, it's advisable to search for reviews on the internet and be cautious of suspicious patterns or overly similar reviews.
While customer reviews can provide insight, it's essential to approach them cautiously, as some affiliate and review sites may give biased reviews. Filtering out suspicious or shallow reviews is recommended. Additionally, poker forums and subreddits can provide more authentic experiences and insights from other players, although personal emotions and biases may influence shared feedback.
Pay Out Times
Legitimate casino sites commonly offer various payment methods, such as credit and debit cards, bank transfers, Apple Pay, and e-wallets. These options allow players to securely deposit funds and withdraw winnings within a reasonable timeframe, ranging from instant transfers to up to a week.
Suppose a casino imposes unusually lengthy payout delays or extended waiting periods before you receive your funds. In that case, avoiding such a site and seeking a reputable alternative is advisable.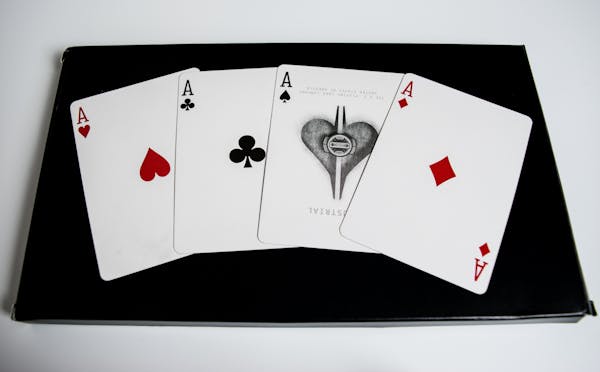 Photo by Pexels
Transparency
Transparency is vital in establishing trust and ensuring compliance in a reliable online casino. Since the internet behemoths are hellbent on scalping every piece of information they can from us, you need to pay attention to the poker website's privacy policy. The casino's privacy policy is crucial in this regard, as it should clearly outline your rights and provide essential information about how your data is handled.
The privacy policy should also include details about the security measures employed by the casino. Since you are playing with money, these websites can store your credit card information, e-wallet addresses, etc.
Therefore, the privacy policy should also address how the website handles, shares, and keeps your data. The policy should be written in clear and understandable language, allowing players to comprehend the terms and conditions thoroughly. And if these are off the website, it's best to look for another trusted site to play poker in.
Conclusion
Before deciding where to invest your hard-earned money, exploring and evaluating multiple poker sites is crucial. Thoroughly read the terms and conditions of each casino, and if you have any questions, reach out to their customer support for clarification.
One convenient approach is to utilize poker review sites that delve into various aspects of poker. These reviews provide insights into welcome bonuses, certification authorities, wagering restrictions, and available game types.
Throughout these considerations, it is essential to trust your instincts. Listen to it and refrain from engaging with the poker website if something feels wrong. Even if a casino meets the criteria we mentioned earlier, if you don't feel secure or comfortable, it is advisable to find another option. Some of the best online poker sites are available, so there is no need to stick with a site that raises concerns for you.